Three Restaurants located just steps from Regatta Point Villas
Ocean views, fresh seafood and live music. Take a look at some of the Caribbean's world-class restaurants.
---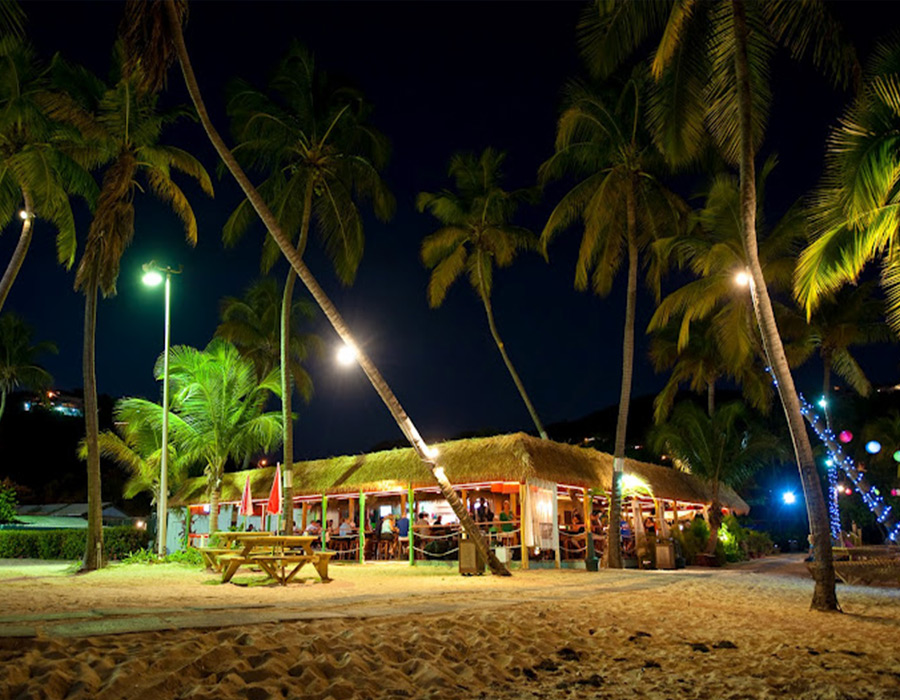 Iggie's Beach Bar & Grill
Located a few feet from the water's edge at Bolongo Bay, Iggies Beach Bar & Grill is an island hot-spot both day and night. Iggies is the only place on St. Thomas where you'll find live entertainment 365 days a year. You might be here for one of their famous "Bands in the Sand" concerts, or some other special event such as their Super Bowl Tailgate Party or weekly Carnival Extravaganza. What ever the reason, good times are waiting for you at Iggies Beach Bar.
Caribbean Travel & Life voted Iggies the "Best Beach Bar" two times.
Grab a barstool, breathe in the fresh ocean air, meet locals, mingle with visitors, order a bucket of VooDoo juice and let the good times begin!
---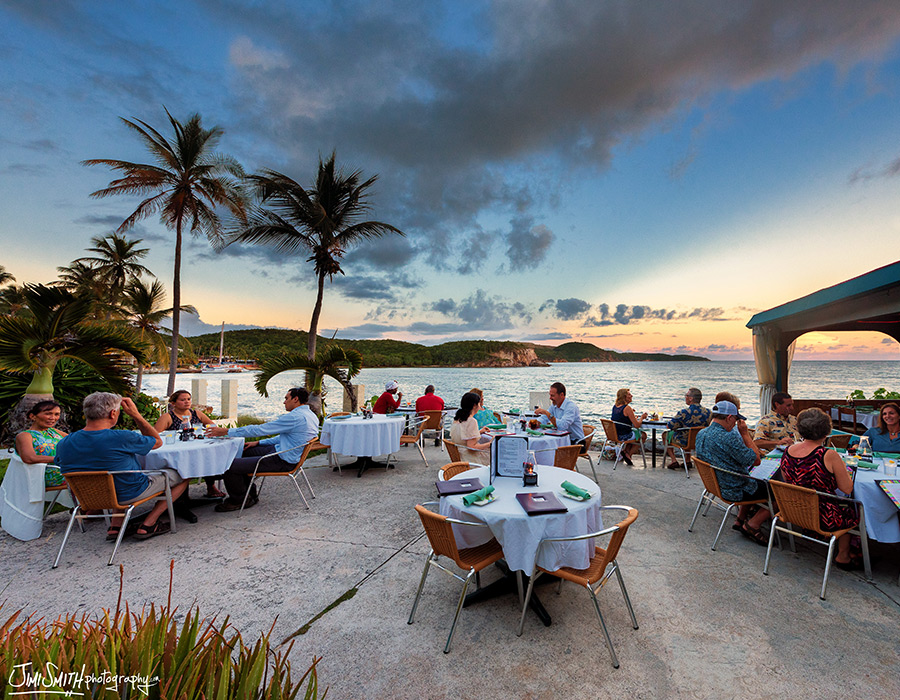 Mim's Seaside Bistro
Mim's Seaside Bistro is a beautiful oceanfront restaurant in Bolongo Bay St. Thomas that specializes in fresh seafood dishes.
Award-winning chef of 22 years, Jerry Simon specializes in coconut curry lobster, baked stuffed lobster, conch fritters and king crab legs. Once you taste the food, you'll agree that Mim's is a little slice of heaven for seafood lovers!
For over two decades, Mim's has delighted guests with a blue ribbon menu and romantic seaside ambience.
Mim's Restaurant has consistently been serving delicious quality food at sensible prices in a friendly atmosphere.
---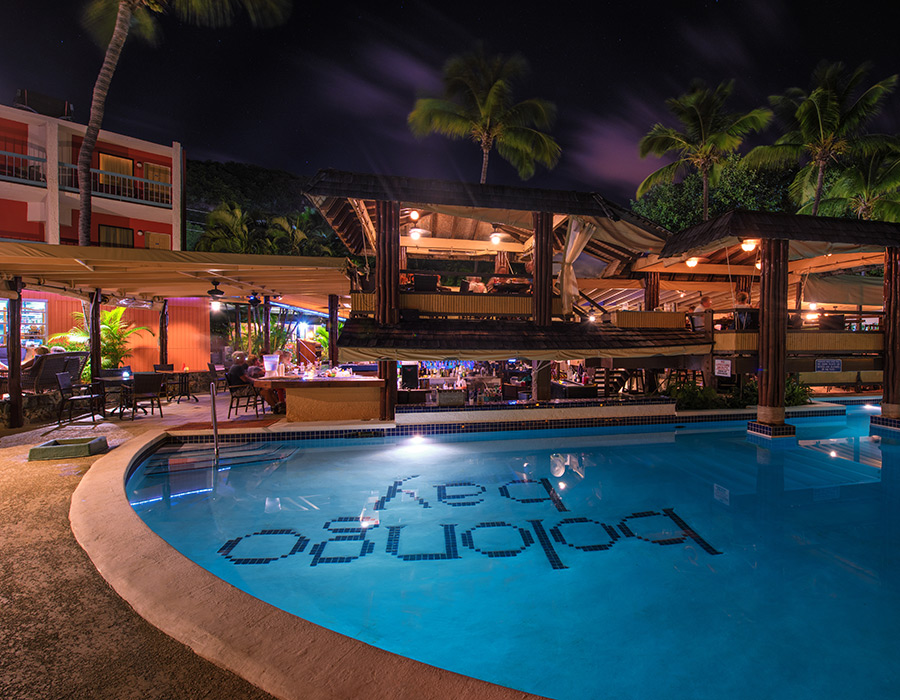 The Lobster Grille Restaurant
The Lobster Grille provides a relaxing atmosphere for breakfast, lunch and dinner. The two-story, open-air restaurant edges our beachfront pool at Bolongo Bay and offers beautiful ocean views.
The Lobster Grille is known for Bananas Foster Pancakes, or fresh-baked banana mango nut bread, lobster flatbread pizza
At night, dine on one of our restaurant's famous fresh Caribbean lobster dishes – stuffed with crab, baked, seasoned and grilled, sautéed over pasta and more.
Make sure to save room for a Bushwacker, which is the famous blended dessert drink with a kick and served in a coconut mug.
---